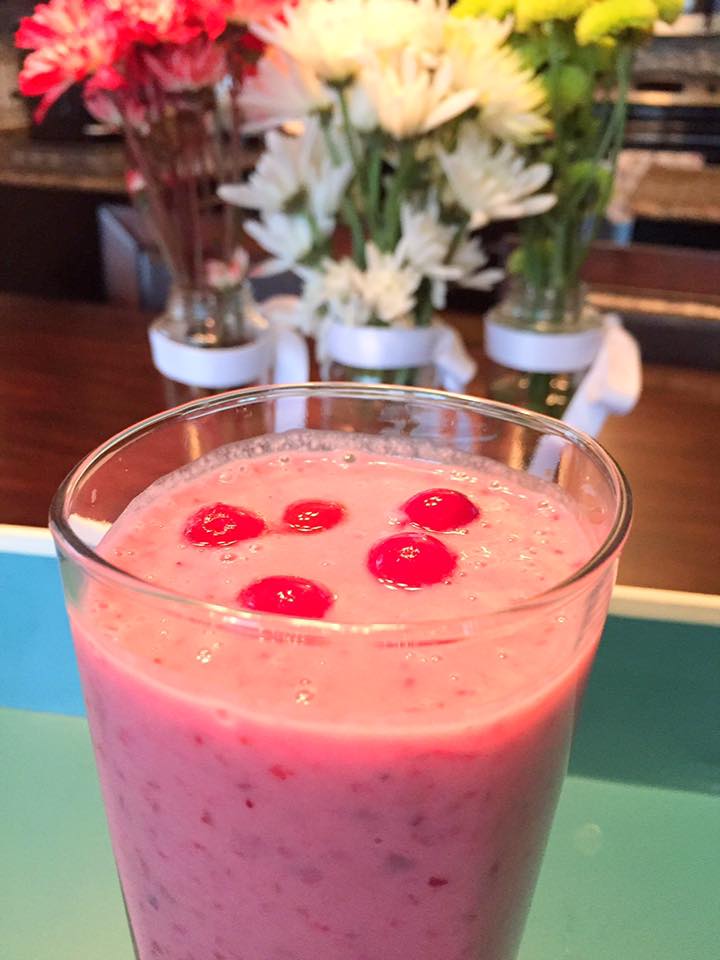 This Cranberry Banana Smoothie is pretty much a drinkable breakfast that is tart and refreshing and will get you going. Cranberries are at the top of the list of healthy food due to their high nutrient and antioxidant content. My Cranberry Banana Smoothie has banana and some seedless grapes in it so you don't need to add a lot of sweetener. Score!
If you like smoothies, here are a few I posted on www.letscooksomefood.com. Hey, and let me know if you have some other ideas for smoothie, there's a comment box on the bottom below the recipe card.
The holiday season is uber awesome because it's the time of the year that we get to hang out with friends and family and I'm sure you all agree with me that we all indulged during the holiday season. I don't know about you but I consumed soooooo much good food and drinks in the past month or so.  It was so much fun. We worked hard all year long so we definitely deserved this little break.
I have some frozen cranberries and had been looking for a way to use this super fruit for something other than the usual cranberry sauce for turkey. I ran into some smoothie recipes and most of them have just banana in them. I also have some seedless red grapes that are leftovers from the Charcuterie. So, I decided to add them into the smoothie as well. It turned out really good. It's so refreshing, I love the tartness of cranberry. I'm going to make this all year around and not just after the holiday season.
Let's make some Cranberry Banana Smoothie!
What you need are in the picture below, and this is for 2 servings. Some sweetener such as agave or honey (to taste) – I used about a teaspoon of agave but add more if you like it sweeter , about 1/3 cup of Greek yogurt, 1/2 cup of cranberry juice, a few ice cubes, a banana, a cup of grapes and fresh or frozen cranberries.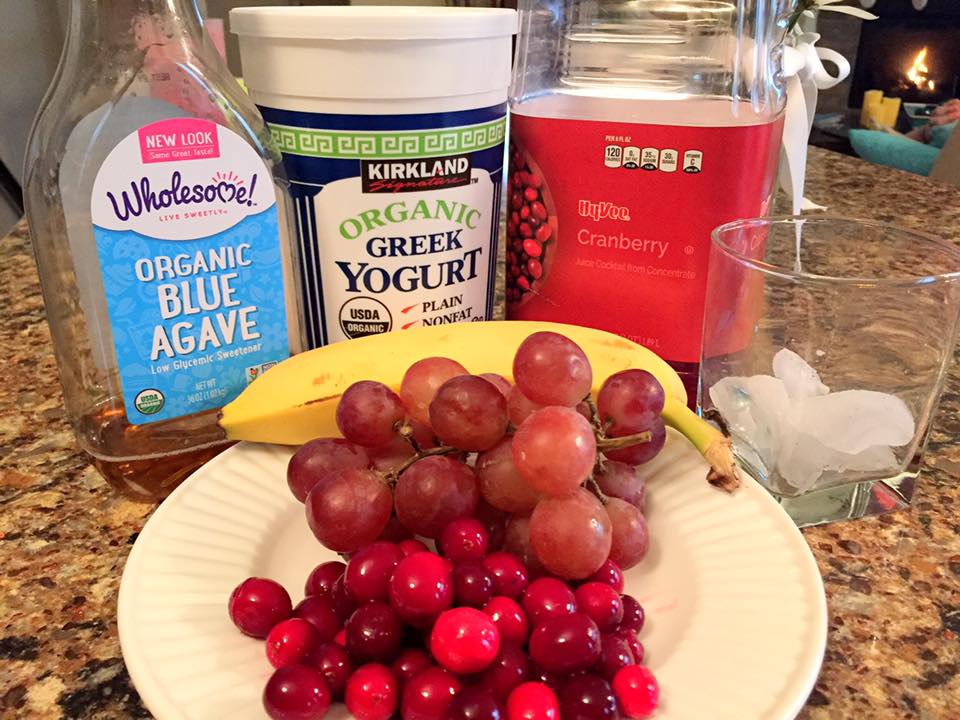 Just like other smoothies, throw everything into a blender.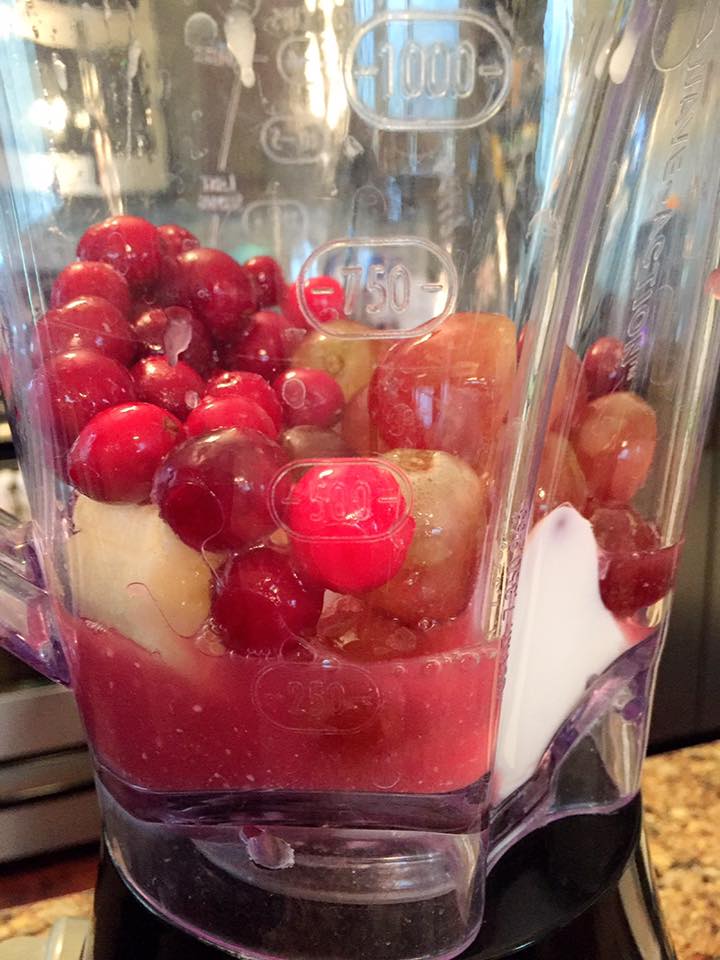 Blend until smooth. Taste and see if it needs more honey or agave.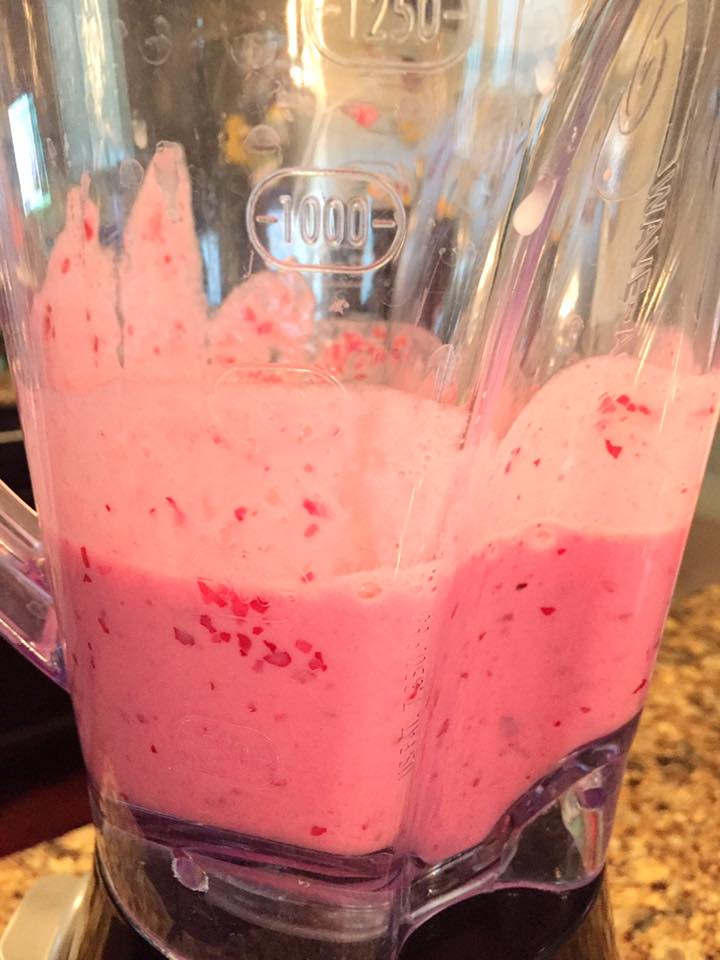 There you have it. Cranberry Banana Smoothie. Enjoy!

CRANBERRY BANANA SMOOTHIE
Ingredients
½ cup cranberry juice
1 cup frozen (or fresh) cranberries
⅓ cup Greek yogurt
1 banana
1 cup seedless red grapes
1 teaspoon honey or agave
3-4 ice cubes
Instructions
Blend everything together in a blender until smooth. Taste to see if it needs more agave or honey. Serve immediately.