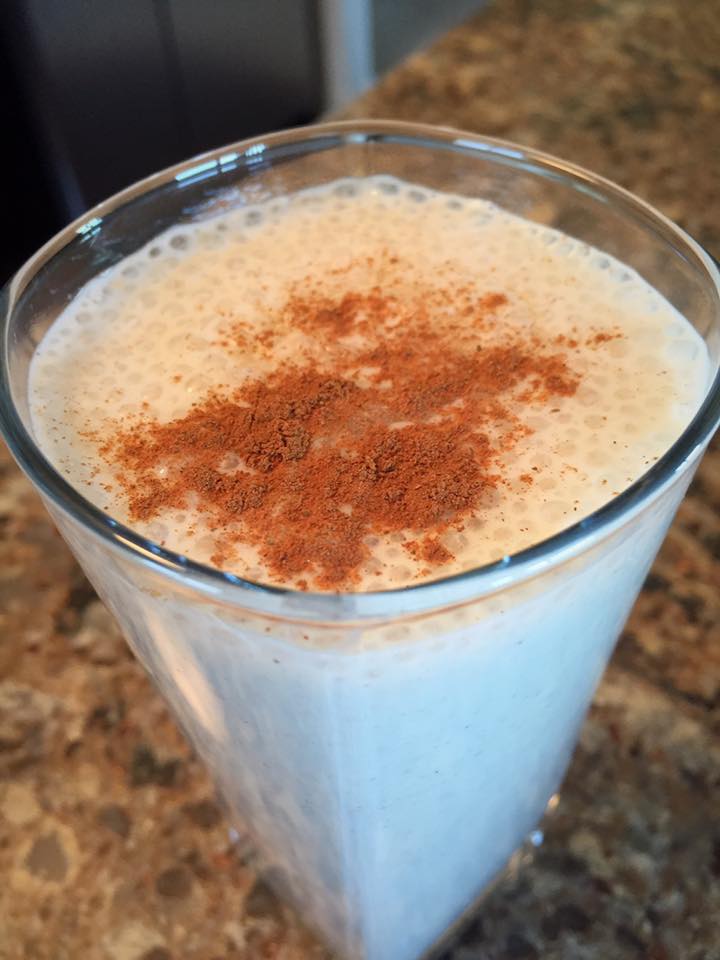 Cinnamon Roll Smoothie is a healthy, delicious breakfast in a glass that literally takes one minute to make. It is a great substitute for my craving for cinnamon rolls this morning and when you need to be fast and out of the door to work, this is it! 
Let's make some smoothie!
Here are the ingredients. A ripe banana (for 1 serving), milk (regular or low-fat, soy or almond, any kind), cinnamon, some sweetener such as brown sugar or Agave, yogurt (plain or vanilla), old fashion oats, some pure vanilla extract (if you use plain yogurt) and a few ice cubes.
My banana is a little brown but that's good. It is sweeter when it's very ripe.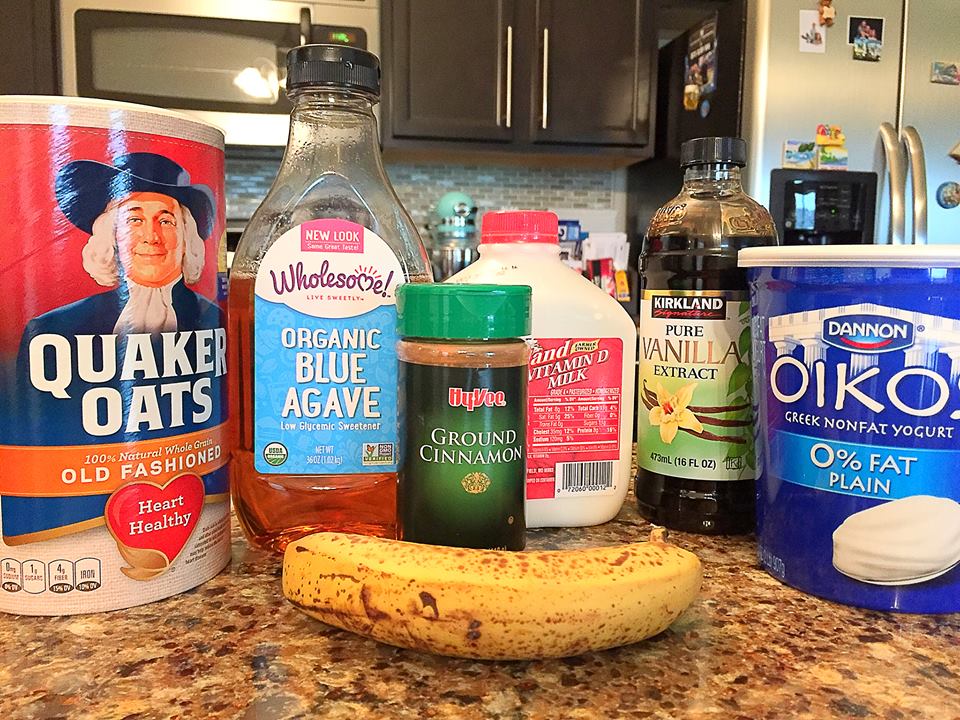 Put everything in the blender.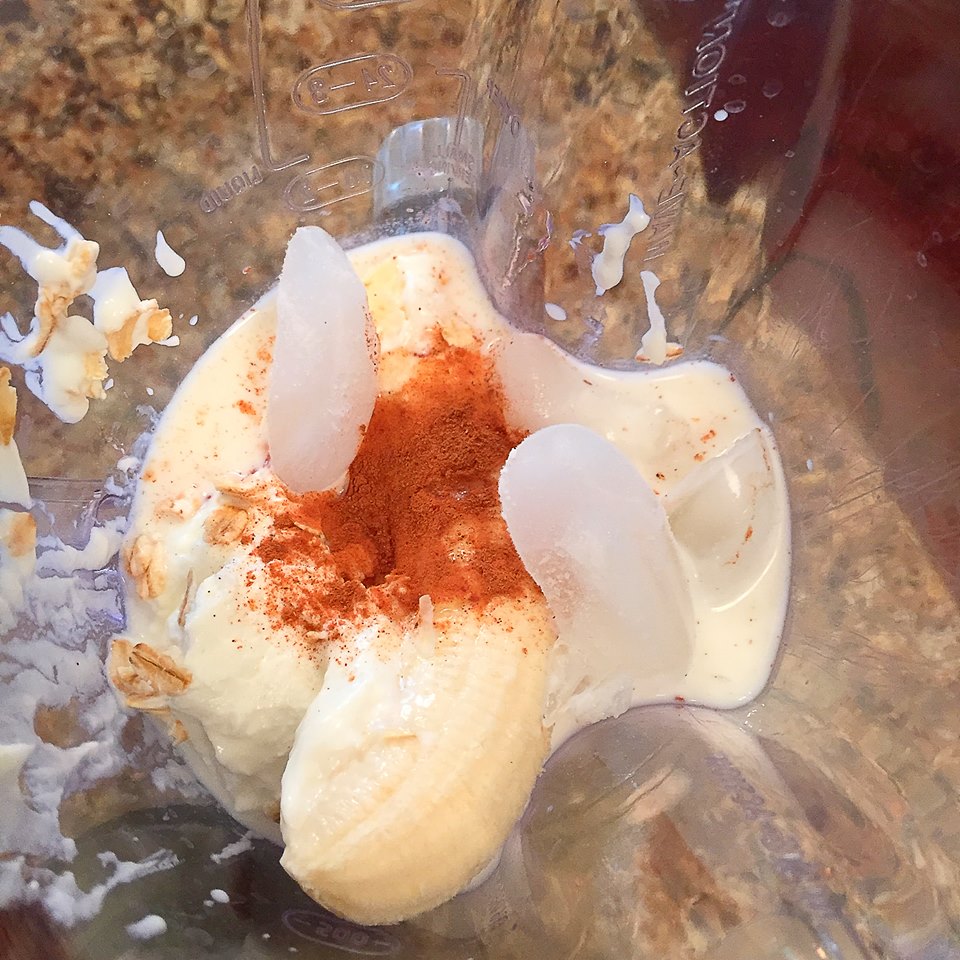 Blend until smooth.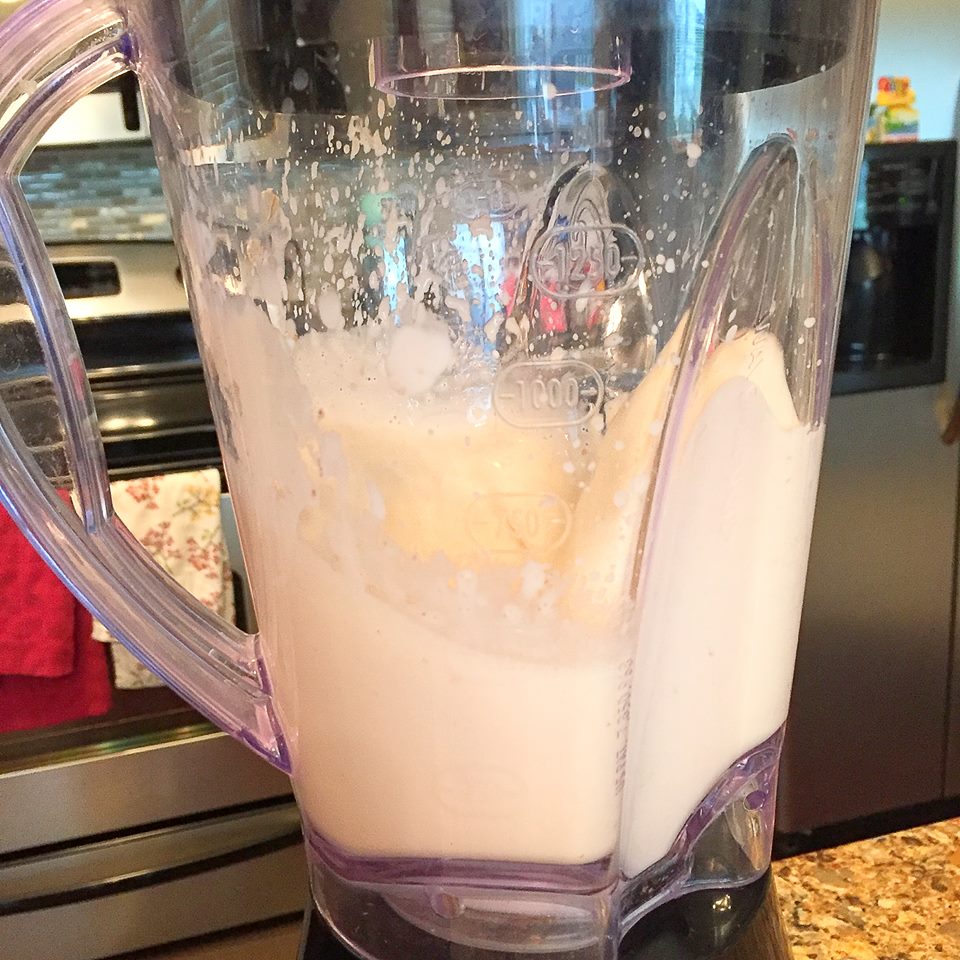 There you have it, Cinnamon Roll Smoothie, fast and healthy drinkable breakfast that tastes just like cinnamon rolls. I also have a recipe for Green Smoothie , Strawberry Banana Smoothie , Blueberry Fig Banana Smoothie, Pumpkin Oatmeal Smoothie and Cranberry Banana Smoothie. They're equally delicious and healthy. Hope you give them a try.

CINNAMON ROLL SMOOTHIE
Ingredients
1 ripe banana
1 cup of milk (any kind of milk, regular, low-fat, soy or almond)
¼ cup old fashioned oats
1 tablespoon Agave (or brown sugar)
¼ teaspoon cinnamon
½ cup yogurt (any kind of yogurt, plain or vanilla)
a dash of pure vanilla extract (if you use plain yogurt)
3-4 ice cubes
Instructions
Blend everything in a blender until smooth.