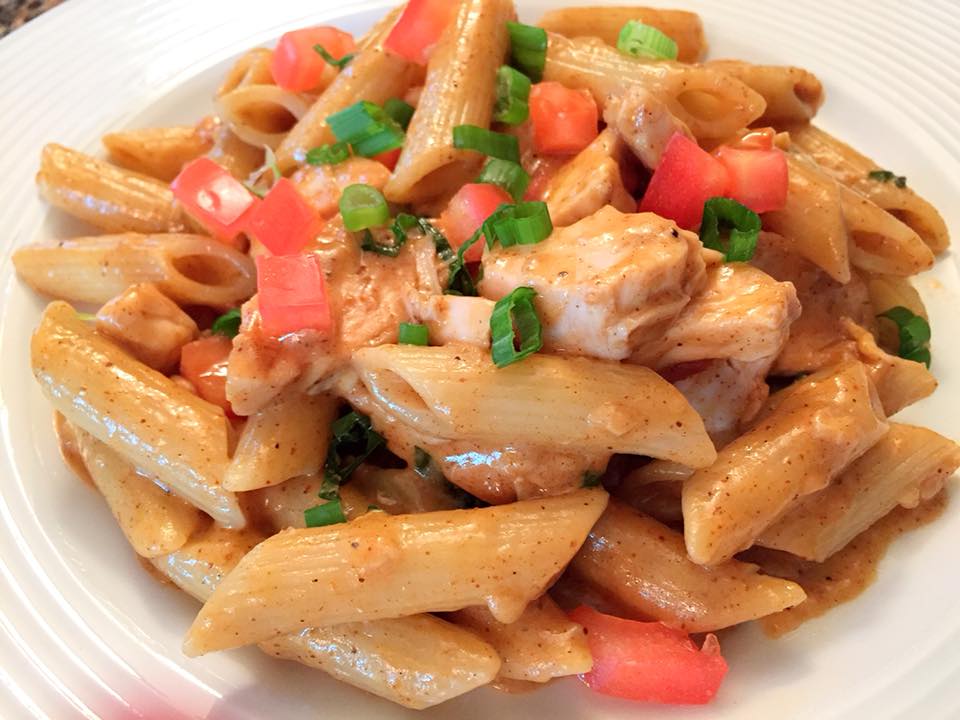 This is one of the best pasta dishes I have ever made. I love Chicken Pasta at Firebirds so much that I wanted to make it at home. My great friend mentioned to me yesterday when went there for lunch. He goes "I can't believe you haven't tried to make this". Well, challenge accepted, Jason, my love. ha ha ha. Now I don't have to eat it slowly like I don't want it to be gone. I'm gonna make a bunch and enjoy this creamy, spicy and full of flavor Chicken Pasta. Spice is my life!
My shortcut, I used store bought rotisserie chicken. Tada… Or if you want to grill your own chicken breasts, you can totally go for it.
For the sauce, there's cream, milk, Asiago cheese, wine, shallot, garlic and spice mix (sugar, salt, paprika, cayenne pepper, and chili powder). The challenge was to get the spice ratio right and I think I nailed it! There's also bacon in it. Are you convinced yet?
I'm not joking, my husband said this is one of the best things I've ever made and he's so glad that it's not something with quinoa. I'm obsessed with quinoa and its benefits, but once in awhile a girl (and her husband) needs to splurge. ha ha ha. …