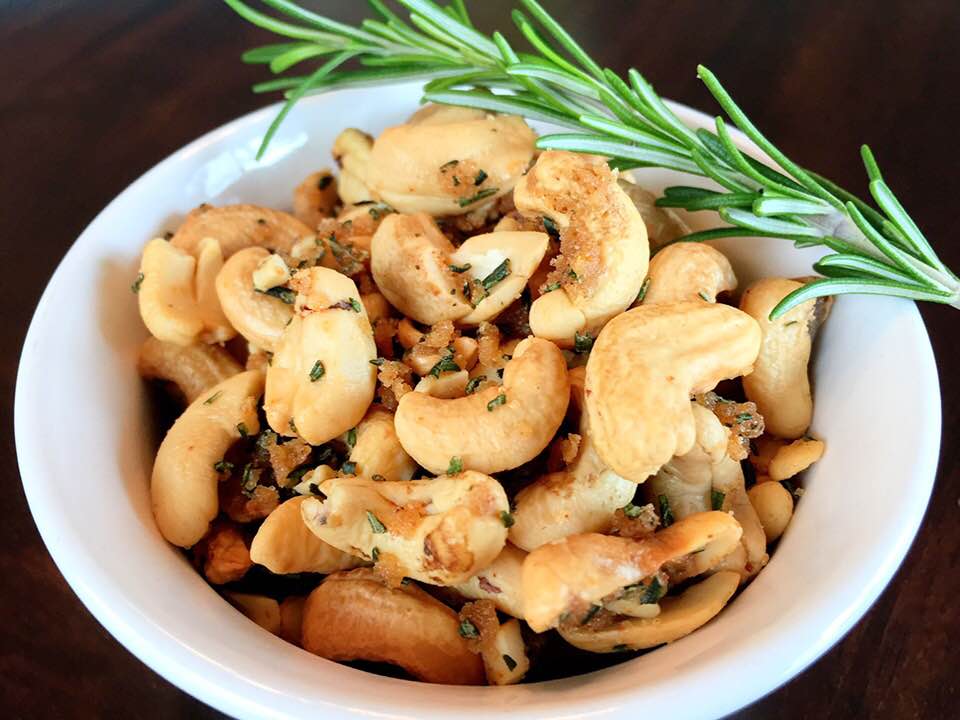 This Rosemary Cashews savory cocktail snack/nibble are amazing. They were salty, sweet and a little spicy with additional fragrance from fresh rosemary. They were a hit at our recent house parties. I actually made it several times through out the years and it's my go-to recipe from Ina Garten Barefoot in Paris cookbook . I whipped it up in literally 7 minutes, and I did time it. Depends on how fast you can chop up rosemary, it may take you 10 minutes if you do it slowly. Still, you can't beat how simple and good they are. You can make them in advance, like a day or two before your party. A few of our guests asked me how I made them so I think it's about time to share this with everyone.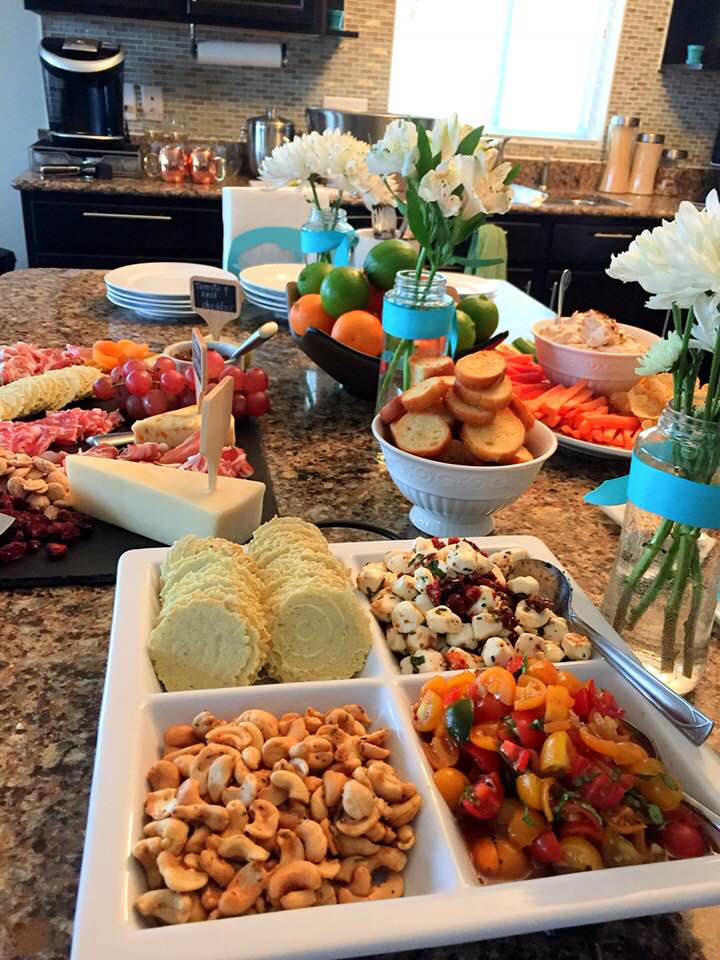 The picture above was from the girls get together party the end of 2017. It was so fun.
Some other ideas for simple recipes for the party are:
Charcuterie, Truffled Egg Salad and Ham Tea Sandwiches, Turkey Cream Cheese Tea Sandwiches, Bruschetta, Marinated Mozzarella,  Shortbread Cookies with Chocolate Ganache and Sun-dried Tomato Dip.
…