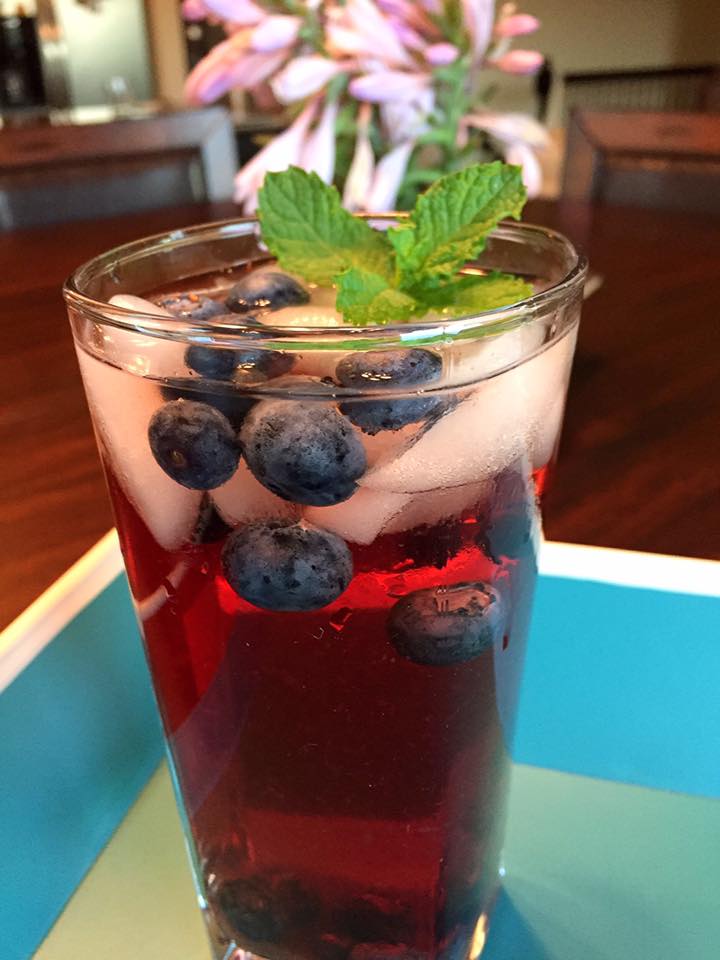 The summer time essentials are sunblock, flip-flops and cold refreshing drinks.  On this hot summer day, it's time for Blueberry Tea to shine. It is fresh and not overly sweet.  One time, someone brought blueberry tea bags to work and it was the best blueberry tea I've ever had. The funny part is, until today I still don't know who brought it. I asked around and nobody knew. Dear blueberry tea ferry, thank you so much for the wonderful tea. I was hooked!
Inspired by that, I'm going to make it today using fresh blueberries, green tea and garnish with some fresh mint. You can refrigerate it for 4-5 days or less if you're like me, I can drink the whole pitcher myself in one day. Add more sugar though if you like it sweeter.
You can also use other fruit such as raspberries, mangoes or peaches, whatever you like. The possibility is endless here. :-). Here are the links to Raspberry Tea and Pea Tea….