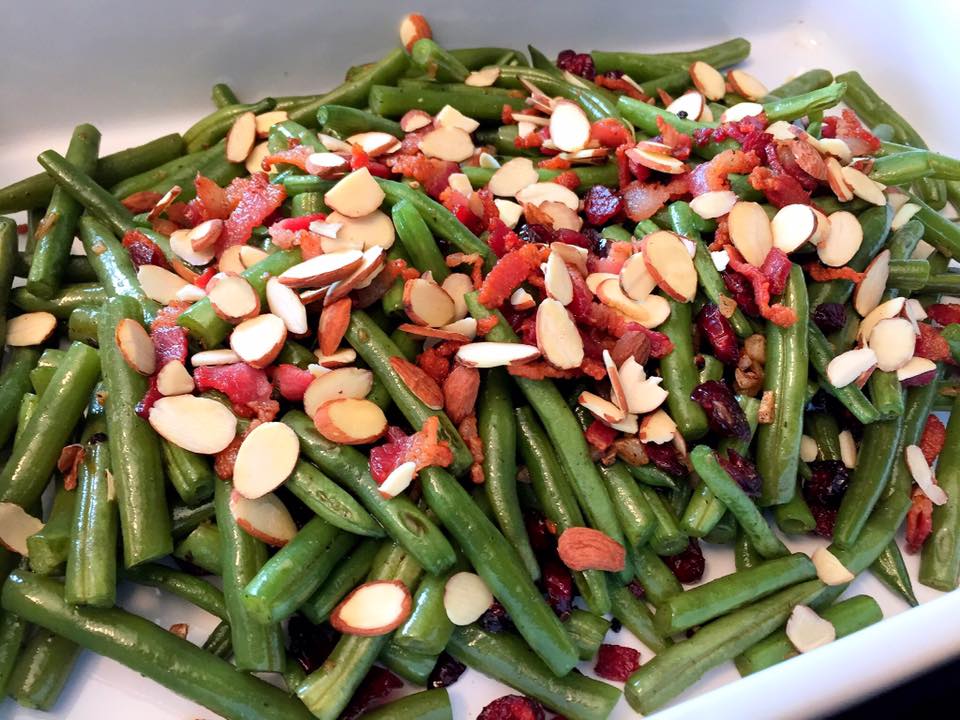 This Green Beans with Bacon, Cranberries and Almonds is a perfect holiday side dish. It's fresh, crunchy, salty and sweet and so colorful. So appropriate for Christmas, well, look at the colors. It's also perfect for Thanksgiving. Speaking of Thanksgiving, we usually get invited to our friends' but this year they were out of town and I found out the day before Thanksgiving. Not gonna say that I wasn't panicked, I was! Because 1) there's nothing open other than Starbucks and Boston Market on Thanksgiving 2) probably too late to make a dinner reservation at a restaurant 3) we have another friend, Pete, who doesn't have a family here so who would feed him? I needed the menu to be awesome but simple. After all, it's my all time favorite holiday and I don't want any stress.
So, the game plan: Sun-Died Tomato Basil Cream Cheese Stuffed Turkey which is an adaptation from Sun-Dried Tomato Basil Cream Cheese Stuffed Chicken, Green Beans with Bacon, Cranberries and Almonds, Gina's cranberry relish, some Beaujolais,  and Pete can bring dessert.
Tada… here's what my plate looked like, full of Thanksgiving goodness.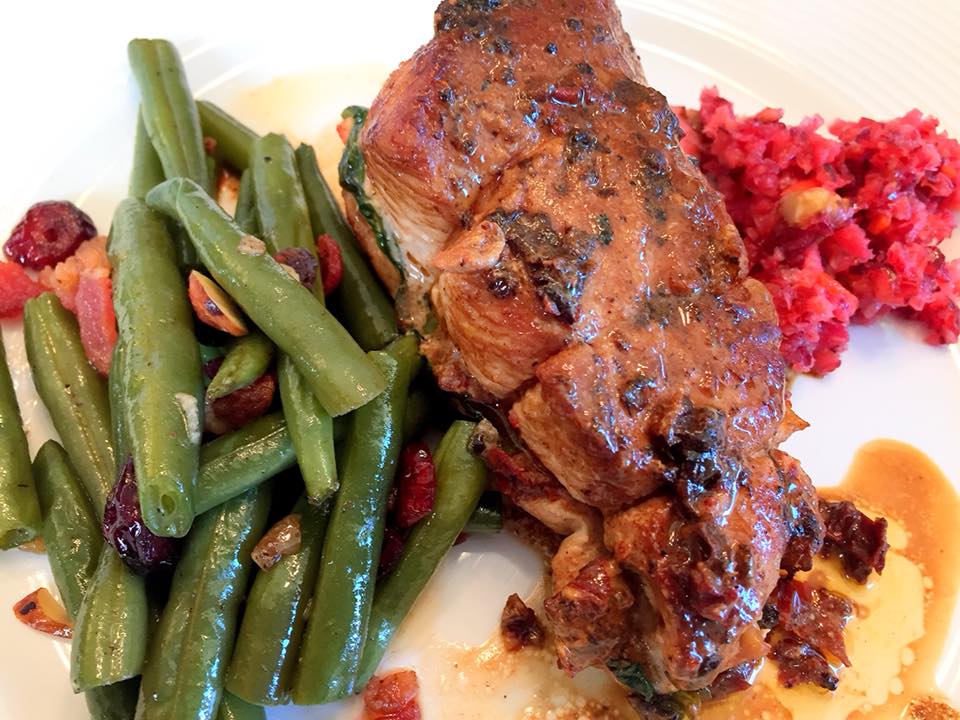 And Pete didn't disappoint, he brought 3 desserts, Strawberry Wedding cake from Wheatfields, Pecan Pie and Sea Salt Nutella Crisp ice cream from our favorite Coneflower ice cream shop in our city.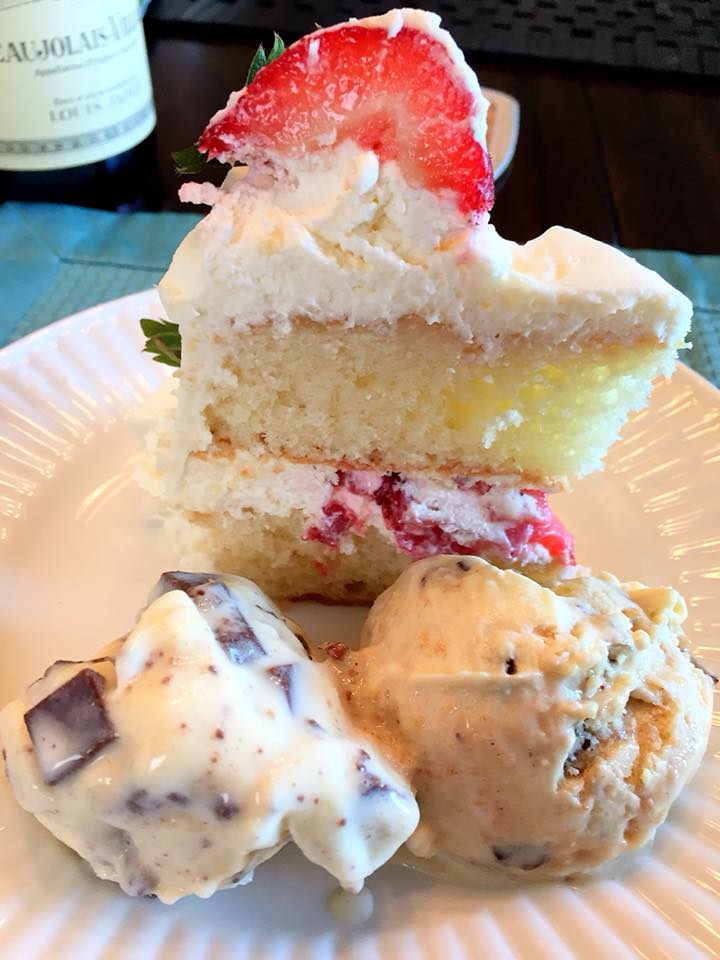 …